Amazing Thames Valley Company: Pinewood & Shepperton Studios!
What do Mary Poppins, Elton John, and Paddington Bear have in common?
Other than a fabulous and iconic individual style, their stories have made it to the big screen with this week's featured Thames Valley Company: Pinewood Studios UK and Shepperton Studios.
Should you walk through the quiet picturesque town of Shepperton, you would be just a stone's throw away from where blockbusters including Tomb Raider, Bohemian Rhapsody and Avengers have been created. 
Not that this is the most exciting thing going on in Shepperton: we hear the Prezzo there is also quite good. 
However, if your appetite for excitement grows beyond a reasonably priced Margherita, the nearby studio offers weekend screenings of the latest blockbuster releases, where you can watch movies shot in that very location. 
Set in the grounds of Littleton Park Manor House, Pinewood's Shepperton Studios is home to 14 stages and 10 acres of backlot, or in old money terms, approximately 12 football fields. 
There is even an Orangery.
Pinewood Studios UK is similarly built around an impressive building, Heatherden Hall, west of Uxbridge in Iver Heath. Unlike Shepperton, there is no Prezzo, but there is a Co-op which scores 3.4 stars out of 5 on Google from eight reviews. 
Pinewood Studios UK houses 20 stages and 8 acres of backlot. Sadly, there is no orangery, but it does compensate with a fountain and lake. It has also hosted the filming of 007* and Harry Potter films, which is...pretty cool. 
So next time you are in Shepperton or Iver Heath, have a look around the Prezzo or Co-op and you might just spot a Hollywood superstar ordering a very reasonably priced Margherita or selecting cold-meats at the deli. Could anything be more exciting? 
From everyone here at Selective Recruitment to everyone at Pinewood Studios UK and Shepperton Studios: we salute you! 
* What time does Sean Connery arrive each year at Wimbledon? 


...Tennish.
Amazing Thames Valley Company: Blackwell's Bookshops
Any Thames Valley company associated with the words black and books must be onto a winner, seeing as it's the name of one of the greatest comedies of all time. And it also happens to be set in a book shop.
But for one week only, when Selective Recruitment thinks Black and Books, we're not imagining red wine bottle lollipops or jam dispensers in the bath. We are in fact thinking of an amazing Thames Valley company that has changed the world of books, education and literature forever, for the better.
Why yes, we are of course talking about Blackwell's Bookshops.
Opening its first shop in Oxford in 1846 and its iconic Broad Street store in 1879, the company has done what all century-spanning businesses must do to survive and grow: it's innovated.
To this end, the first Blackwell publication, Mensæ Secundæ: verses written in Balliol College by H.C. Beeching, was printed in 1897. 
Indeed, Blackwell's publishing began the careers of many writers such as J. R. R. Tolkien, whose first poem Goblin's Feet was published in 1915.
Blackwell's didn't just want the upper and middle classes to read books though. To promote universal access to literature, Blackwell's pioneered a series of cheaper books, from a one-volume Shakespeare to 3-and-6 novels.
In 1966, the Norrington Room was opened, boasting three miles of shelving and at 10,000 square feet merited an entry in the Guinness Book of Records as the largest single room selling books in the world. And in 1995, Blackwell's became the first bookshop in the UK to allow its customers to purchase online from a catalogue of over 150,000 titles.
So move over Amazon, Blackwell's got there first!
Blackwell's also rescued the Shakespeare Head Press, then commissioned well-known classics such as the Pilgrim's Progress, the works of the Brontës and a complete version of Chaucer's Canterbury Tales.
It was also announced in 2009 that wealth shares would be distributed between staff, transforming the company into an employee-partnership, similar to that of retailer John Lewis. 
In 2012 Blackwell's was – with Foyles, John Lewis department stores, Waitrose, Sainsbury's and Argos – among the retailers to launch the Nook e-reader, the Nook HD and Nook HD+ tablet computers.
Today, Blackwell's employs over 500 people and maintains over 60 retail outlets across the UK, with flagship stores located in Oxford, Cambridge, Edinburgh and London. Other branches are located on university campuses or are specialist branches, focusing on Music and Art, and even a shop in Aberdeen specialising in the oil industry.
So from everyone here at Selective Recruitment to everyone at Blackwell's: we salute you!
Amazing Thames Valley Companies: Owen Mumford

What do Mumford & Sons and Woodstock have in common?
Chances are you're thinking folk music, festivals and the summer of love maaaaan. 
But you would be oh so wrong. 
And this is because we are Selective Recruitment, and we busy ourselves with celebrating great companies from the Thames Valley which have changed lives for the better - not four day music festivals in 1969. Although we do all love a boogie too. 
We are OF COURSE talking about Owen Mumford, a global industry leader in medical device design and manufacturing. 
Owen Mumford
Owen Mumford seeks to improve quality of life, encourage adherence to treatment and reduce healthcare costs. In short, making a world of difference, to a world of people. They do this by helping patients and healthcare professionals in hospitals, doctors' surgeries, pharmacies, care homes and clinics around the world deliver effective treatments for conditions such as diabetes and multiple sclerosis, with products spanning devices that make blood testing more comfortable to solutions that make it easier to administer life-saving medication
History
Tucked away in Woodstock, UK, the company dates back to the 1950s when founders Ivan Owen and John Mumford established the company.  Today the medical device company has direct sales offices and a network of distribution partners serving customers in over 60 countries, and employs over 700 people across the Americas, Europe and Asia. 

Global Reach
With almost 90% of their products exported to more than 60 countries, Owen Mumford has offices in the UK, USA, France, Germany, China, Mexico and Malaysia and specialist distributors across five continents. Selected as one of The World Economic Forum's Global Growth Companies, they are a trusted partner to many of the world's biggest pharmaceutical companies and work closely with international partners to support our customers at a local level and to provide consistent and dedicated service.
Salutations
So from everyone here at Selective Recruitment to everyone at Owen Mumford, we salute you!
Selective Recruitment to Exhibit at Get Connected Business Expo Oxford!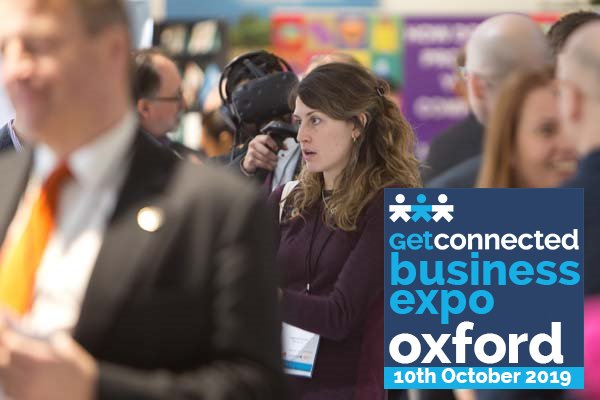 Selective Recruitment is delighted to announce that we will be exhibiting at the Get Connected Business Expo in Oxford on the 10th October 2019, alongside other prestigious companies such as the Google Digital Garage.
The expo is a rare chance to celebrate all things Oxfordshire business, and represents an event that brings many business people from the region together for a day of contact-making, opportunity and inspiration.
Hosted at the Kassam Stadium, the expo is one of the largest events of its type in the region, bringing together hundreds of business people from large, medium and small businesses (and pre-start-ups) within a 60 mile radius of Oxford, including those from Berkshire, Gloucestershire, Wiltshire and Buckinghamshire.
As well as the attendees, the expo has a comprehensive content programme, where business expert seminars provide insight and ideas to help businesses at different stages of growth. Scheduled networking events for particular sectors help make networking as useful as possible -  and the event itself is a networking opportunity, with attendees wearing delegate passes including their business sector information, aiding useful contact-making.
Attendee tickets are free and available to book prior to the expo here. Seats at all the business expert seminars and at the networking events are also free and available to pre-book.
If you'd like to speak to Selective now or at the event, you can contact Selective Group's Managing Director Emma Hunt by any of the following means:
 01235 462 900.

 emma.hunt@selective-group.com 

 linkedin.com/emma-hunt
Guess the England vs Argentina score to win a crate of Krispy Kreme doughnuts for your office!
England play their third game of the Rugby World Cup 2019 against Argentina tomorrow and to celebrate, Selective Recruitment are offering a free boxes of Krispy Kreme doughnuts to five businesses that guess the closest scores!
To play, all you have to do is email our Managing Director Emma Hunt on emma.hunt@selective-recruitment.com with your score prediction for the match, then hold your breath until the final whistle! Each business only gets one guess, so make sure it's a good one!
We'll be running the game for each of England's games during the tournament, so even if you don't get tomorrow's right there'll still be further chances to enter!