Selective Recruitment Group to Recruit 200 Customer Service Advisors in Oxfordshire!
Selective Recruitment Group is delighted to announce one of Oxfordshire's biggest ever recruitment requirements!
We're working with a fantastic organisation on an exciting new project where we require a total of 200 Permanent Customer Service Advisors over the course of 2019, starting from January. That's right, 200!
Due to our existing recruitment relationship, Selective Group has been entrusted to handle the large-volume recruitment drive, which will be ably overseen and managed by our very own Georgia Sargent. And with over 30 years recruitment experience across Oxfordshire and the Thames Valley, Selective Group are confident we can deliver on the requirement for another satisfied customer.
Do you have customer service experience? Whether it is face-to-face or office based, WE NEED YOU! If you are a confident and customer service-driven individual who is passionate about delivering exceptional service and building relationships, please contact us today!
The ideal candidates will be from a Customer Service based background, who are looking for a challenging and varied role. Working in a busy team you will ensure that you contribute to the success of a dynamic customer-facing team which delivers a great service to our client's customers whilst achieving specified targets!
You can read more about the roles and apply by clicking here:
Five reasons why you should recruit in December!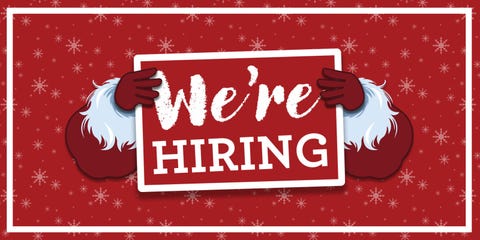 Today is officially the first working day of Christmas, woo hoo!
It's a day when we start planning our presents, holidays and logistics, ready for the festivities in three weeks and the new year in four.
It's also a day when traditionally a lot of businesses across Oxfordshire start to wind down for the holiday season, where potentially important decisions are shelved until mid January. Quite often these decisions cover the serious business of recruitment!
In recent years however, there has been a growing trend for forward-thinking Thames Valley companies to actually ramp up their recruitment activity in December. If this isn't something you've considered before, here's five reasons why you should!
1. You get the pick of the bunch
With not many businesses recruiting in December, the best available candidates have relatively few options to choose from. This means that firms who think outside of the box get the pick of the bunch!
2. It's a great time for training
December is the perfect time to onboard new employees because the Christmas period is relatively quiet - ideal for a few weeks of comprehensive training without them being required at the coal face just yet. Colleagues will also have more time to assist with and answer questions referring to individual elements of the training course.
3. They can hit the ground running in January
If someone joins in January the likelihood is they'll take until February to get up to speed. By this time the year and business plan is already almost 10% complete, so it'll feel like they're chasing their tail for the next few months playing catch up. If you get them in in December and get training under their belt, they can start the new year on day one firing on all cylinders.
4. Proactive rather than reactive
Despite the fact most companies know roughly what their attrition rate is, most will only hire when it's too late. By this time it's reactive rather than proactive, and panic can set in as it's time sensitive - often resulting in a sub-optimal hire. Progressive organisations know that they can't predict the future, so they ensure they always have a proper succession plan in place by hiring before the vacancy arises.
5. Recruitment times are sped up
There's never a good time to be out of work, but Christmas is absolutely the worst time to be job seeking, for obvious reasons. This means that those who are looking for employment are incredibly motivated. Combine this with fewer offers from elsewhere and you can wrap up an appointment from first interview to start date in a matter of days!
Wishing you a Merry Christmas and a Happy New Year from all the team at Selective Recruitment Group.
Life is too short not to be in a job you love!
When we're young, we all grow up dreaming of our perfect job - usually a footballer, an astronaut, singer or actor - you get the drift!

But for every one of us that makes it, thousands don't and we have to look for something else to do - not easy when it's likely that you're suffering the disappointment of not being lucky enough in your preferred job.
When you break down the numbers, many people spend more time at work than with their families or even asleep, so it's crucial for a healthy work life balance and general happiness to enjoy what you do.
Given recent events, where very famous, affluent people have been taken ill or sadly passed away, it all goes to show that no-one is immune from fate playing it's final hand.
Which got us thinking, it doesn't matter who you are, what you do or what you have, life can be far too short, so it's imperative that you enjoy your life as much as possible whilst you can, and work is a huge part of that.
So if you're in a job that doesn't fulfil you, then do something about it. Sure, you might need to study outside of work to get extra qualifications, or work harder in your current role to get that promotion you want, but it'll be worth it.
Because life is too short not to be in a job you love!
If you are looking for a new role or advice to take your career into orbit, please get in touch on with us on 01235 462 900 or email us at info@selective-group.co.uk.
The National Living Wage: Five Things You Need To Know Now!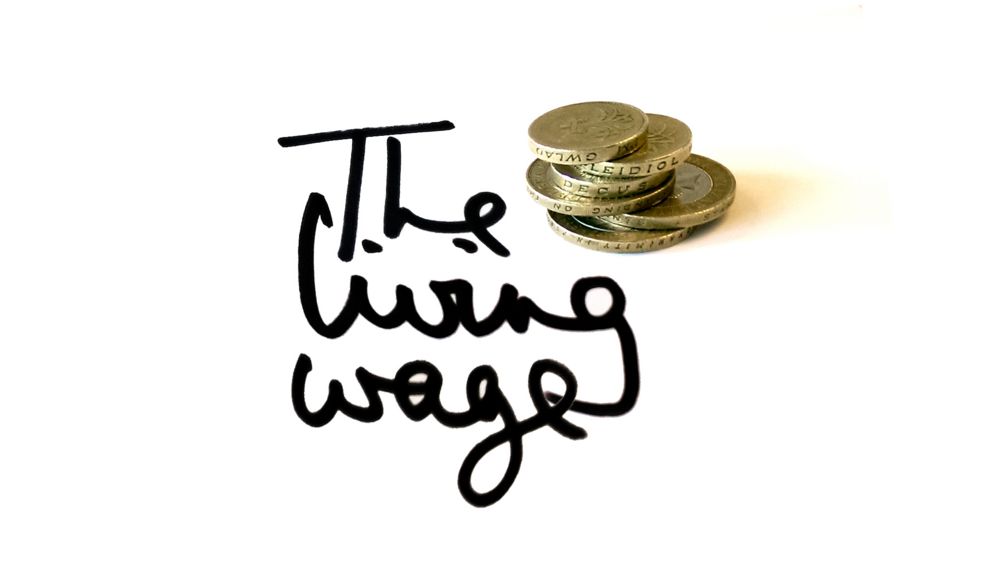 On Monday 29th October 2018, the Chancellor Philip Hammond announced the budget for the next financial year: April 2019 - March 2020. Amongst numerous areas covering things like tax, fuel, defence, healthcare, benefits and education came one that affects a huge proportion of society - those who are paid on an hourly basis. Whether you're part time, contracting, studying, graduating or grafting, here's five things you can say to you mates to make you look clever:


1. What is the National Living Wage?
 The National Living Wage is the minimum hourly wage for people over the age of 25. It is against the law to pay people under this value, which was set at £7.83 an hour for April 2018 - March 2019. It is reviewed every year, as is the National Minimum Wage (for under 25s). To check if you receive it, click here:
 https://www.gov.uk/am-i-getting-minimum-wage

2. How much is it going up?
 From April 1st 2019 it will rise to £8.21 per hour. That's a 4.9% rise, well over the current rate of inflation of 2.74% - so this is a 'real-terms' rise. For those working 40 hours a week, that's an extra £790 per year. Not to be sniffed at!


3. Do under 25s get a pay rise too?
You betcha. Here's a quick table of all the age groups (pay attention!)
| | | | | |
| --- | --- | --- | --- | --- |
| Age group | This year | Next year | % increase | Annual extra |
| Apprentices aged 19 or under / first year | £3.70 | £3.90 | 5.4% | £416 |
| 16 - 17 year olds | £4.20 | £4.35 | 3.6% | £312 |
| 18 - 20 year olds | £5.90 | £6.15 | 4.2% | £520 |
| 21 - 24 years | £7.38 | £7.70 | 4.3% | £665 |
| 25+ years | £7.38 | £8.21 | 4.9% | £790 |
4. Does this apply to everyone?
 Of the 2.4 million people this affects, there are some exemptions:
self employed
under 16
living and working with a family as an au pair or nanny, and not paying towards your accommodation or meals
in the armed forces
a volunteer or doing work experience
a prisoner
some trainees and interns
some farm workers
If you're not sure, check here:


https://worksmart.org.uk/tools/minimum-wage-calculator


5. What should I do if my employer doesn't provide this?
According to Citizens Advice, if you're not getting the minimum wage when you should be getting it, your employer owes you the difference between what you should have been paid and what they've actually been paying you.

Try having an informal chat with your employer. Ask them to explain how they've worked out your pay, and to tell you why they think you're not entitled to be paid minimum wage - or why they think you're already getting it. You could print out your result from the National Minimum Wage calculator and show them it.

If your employer agrees they've made a genuine mistake, ask them to pay you what you're owed immediately. Your employer might say they give you benefits that 'top up' your pay rate to the minimum wage, eg they give you meals or you get to keep all your tips. You should ask for the wage instead - you've got the right to be paid minimum wage on top of any extra benefits like these.

If you're not getting anywhere, you can raise a grievance where you explain why you think you haven't been paid enough and say you want them to pay the difference.
If that doesn't work, the final option is report them to HMRC. They'll decide whether to investigate your employer - there's no guarantee that they will, but they're more likely to do so if several people who work for your employer make complaints.

It could take a long time, so it's best not to rely on this as a way to get the money you're owed - unless you can't go to a tribunal. If HMRC finds your employer isn't paying the minimum wage to people who are entitled to it, they'll take steps to force them to do so.
What not to do in a job interview
After spending hours perfecting your cover letter and tweaking your CV, you finally have an interview for your dream job!
Unless your Donald Trump, you have to be qualified for the role in hand and showcase your skills and experience.


You may have read our previous blog on why first impressions matter, but there's much more to it!  So below, we take a look at the key things not to do in a job interview:
 
Don't be late


Did your car break down or did the bus not show up? If you're late for an interview it doesn't really matter why and the interviewers may write you off before you've even spoken. Leave with plenty of time, plan your route and aim to show up 15 minutes early. It's better to be early than late!
 
Don't fidget or slouch


Having good body language and posture will go a long way in creating a good first impression. Don't slouch when you sit down and avoid fidgeting as this will make you appear nervous and lacking in confidence. How can you expect an employer to believe in your abilities when you don't believe in yourself?

Don't dress inappropriately
 
You may be excited to wear your new dress, but if it's not appropriate for an interview, you probably shouldn't wear it. Whilst many workplaces will not require you to wear full business wear into the office every day when it comes to interviews, proper business attire is expected! So even if you are interviewing for a warehouse role, you still need to look the part!
 
Don't criticise
Although you may not be happy in your current job, it's important not to appear bitter or resentful. Avoid bad mouthing your current or previous employers during a job interview. Interviewees who are quick to share information about the internal goings-on within their current company will appear indiscreet and disloyal – neither of which will help you secure a new job!

Combining our advice with a good dose of common sense will help you make a great first impression and increase your chances of landing your dream job.

If you are looking for a new role or advice, please get in touch on with us on 01235 462 900 or email us at info@selective-group.co.uk.