Selective Recruitment join Movember!
Selective Recruitment's Barrie Vass and John Murby have been growing a moustache all November in aid of Movember!
Should we get to £200 by the 28th November both Barrie and John will be having their hair and moustaches dyed, courtesy of colleagues Chloe and Jodie!!
This will be for a whole seven days!! 
To donate, please click the following link: www.moteam.co/team-selective?mc=1
You can watch recent progress here:
Day One
Day Fifteen
Selective Recruitment Group Signs Up to the Armed Forces Covenant Pledge!
Selective Recruitment is delighted to announce we are demonstrating our support for the Armed Forces Community by signing the Armed Forces Covenant.
You can read our pledge in full here.
What is the Armed Forces Covenant?
The Armed Forces Covenant is the nation's commitment to those who proudly protect our nation, who do so with honour, courage, and commitment.
It is a pledge that together we acknowledge and understand that those who serve or who have served in the armed forces, and their families, should be treated with fairness and respect in the communities, economy and society they serve with their lives.
What is being done?
The covenant focusses on helping members of the armed forces community have the same access to government and commercial services and products as any other citizen.
This support is provided in a number of areas including:
education and family well-being
having a home
starting a new career
access to healthcare
financial assistance
discounted services
Further information about support services available to both serving personnel and their families, and veterans and their families  are provided on GOV.UK.
Find information about working, jobs and pensions for members of the armed forces and their families here.
For more information about the background of the Armed Forces Covenant go to the covenant policy.
You can also read the Armed Forces Covenant promise in full here.
Who is involved?
The covenant supports serving personnel, service leavers, veterans, and their families. And is fulfilled by the different groups that have committed to making a difference.
These include:
Central government, overseen by the Ministerial Covenant and Veterans Board 
Single services (Royal Navy, British Army, Royal Air Force)
Businesses of all sizes
Local government
Charities
Communities
Cadet forces and their adult volunteers
Does it apply to you?
If you are a member of the armed forces, a veteran, or a family member, the Armed Forces Covenant offers a wide variety of support to ensure you are being treated fairly.
If you are a business, or a community organisation, you can find out how to show your support.
This site will help direct you to the most relevant information regarding policies, services and projects that you can benefit from.
Visit Armed Forces Covenant guidance and support for information  on the breadth of the covenant and the support it provides.
Amazing Thames Valley Company: Golfbreaks.com
A sporty convertible. A leather jacket. A dodgy toupée.
All the above are seemingly required to enter mid-life in crisis mode. For those lucky enough, debuting a more mature lifestyle can be done with a higher level of class: a golf club membership. Tennis club memberships are also acceptable for those on a budget. 
Jokes aside, golf is actually amazing. Where else can you team bright pink knee-high socks with a diamond-print top and get fashion kudos? Definitely not the boring old tennis club. You can't even crack Bogey jokes there either without anyone rolling their eyes. Lame! 
Like any hobby or interest, there surely is no better way to enjoy golf than on a holiday. So for those as serious about their clashing prints as their crossover release, take note of this week's Amazing Thames Valley Company: Golfbreaks.com based in Windsor and Maidenhead.
Employing over 100 people and turning over 40 - 50 mill a year, Golfbreaks.com expertly handles your perfect golfing holiday. Formed in 1998 by Chief Executive Andrew Stanley, you're in good hands with a golf-loving team which has 20 years' worth of experience and an in-depth knowledge of courses and resorts across the globe. With 2,500 destinations on offer, featuring world-class courses boasting breath-taking views from Scotland to Dubai, you'll be spoilt for choice with where to tee-off."
For those interested but turned-off by golf's "stale, male and pale" stereotype, things are changing: The National Golf Foundation highlighted in its 2019 Golf Industry Report that the sport is becoming increasingly diverse with a wave of new players in the US: female golfers have grown by 7% in six years and 26% of new golfers are non-caucasion.
With golf numbers climbing and millions reportedly interested in the sport, demand for golfing holidays are only set to rise. Furthermore, indulging in a trip doesn't even have to break the bank: Golfbreaks.com offers discount and affordable getaways, handy for those saving up for a really nice pair of plaids or a fancy visor. Needless to say, luxury packages are available too if you're in the market for a splurge. 
So why not bin that out-of-vogue white matching two-piece, pack your snazziest polo, and jet off into the sunset. 

So from everyone here at Selective Recruitment, to everyone at Golfbreaks.com, WE SALUTE YOU!
Selective Recruitment Hires New Accountancy & Finance Consultant!
Selective Recruitment is delighted to announce the appointment of Sunita Sidhu as our new Senior Consultant for the Accountancy & Finance Sector!
Joining our Oxford branch, Sunita has established herself as a respected Accountancy and Finance consultant with experience working with various clients throughout Oxfordshire and the Thames Valley, from SMEs to large businesses.
What Sunita can offer her clients and candidates above others is her expert industry knowledge. She qualified from The London Institute of Banking & Finance and worked for Lloyds Corporate & Private Banking for almost 24 years so she knows first-hand the intricacies and niche requirements of every accountancy and finance role.
As such, Sunita specialises in recruiting both qualified and part qualified Accountancy & Finance candidates with ACCA, ACA, ICAEW, CIMA, AAT and ATT.
Says Sunita:
"I'm so excited to come on board with Selective Group! It is great to be joining such an established and respected organisation and I look forward to adding to the business. Sitting alongside other highly experienced consultants, I can't wait to start working with our existing clients as well as attracting a few new ones of my own!"
Says Emma Hunt, Managing Director of Selective Group:
"We've been monitoring Sunita's progress for some time now so when we made the decision to expand our services to incorporate Finance & Accountancy Recruitment it was an easy decision for us – we are delighted she said yes! Having Sunita on board highlights our ongoing commitment to offer our clients a full range of services and uphold our reputation as one of theThames Valley's leading recruitment companies."
If your organisation requires expert accountancy or finance recruitment, you can contact Sunita by any of the following means:
t.   01865 595 560
m. 07734 237 104
e.  sunita.sidhu@selective-group.com
If you'd like to discuss joining the Selective team, you can contact Emma by any of the following means:
t.   01235 462 940
m. 07710 157 586
e.  emma.hunt@selective-group.com
Amazing Thames Valley Company: Audley Travel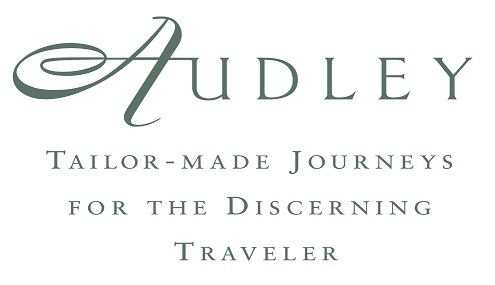 If you're familiar with Witney, you can't help but make an association with the embodiment of darkness and despair: David Cameron. The floppy haired chillaxer who sent us into a black hole of Brexit misery was the county constituency's MP for 15 years until 2016 when he bowed out of politics. His resignation is understandable as most of us are sick of hearing/talking about Brexit; imagine what it was like to be Dave.
Whichever way you voted, it has come to the point where you may wish to flee the country to avoid any further Brexit chat (seriously just get it done already, we're sick to the back teeth!!) and that's where this week's Amazing Thames Valley Company can gladly help: luxe tailor-made holidays company Audley Travel. 
The expert team at Audley Travel put together the fine details of your holibobs, however unique it may be. These folks have you covered, whether it's gliding through icebergs on a polar cruise in Svalbad or trekking on horseback through Patagonia. Of course, there are also plenty of options to lounge by a pool to perfect your David Cameron impersonation. 
Craig Burkinshaw founded the company in 1996 out of his own love for travel. Fresh out of uni, he began by guiding small group tours around Vietnam. Since then, the company has grown internationally with an office in Boston and has won a flurry of awards. In 2016 Audley was voted as the Times and Sunday Times' "Best Luxury Tour Operator" and has also received multiple accolades from the Guardian, Condé Nast and the Telegraph. 
The recognition comes as no surprise as Burinshaw's passion for travel is evident in the Audley Travel experience: one of its most impressive features is that every getaway has an allocated expert on hand who has either travelled or lived in that destination. Your itinerary is handcrafted by a specialist who listens to your preferences, budget and requests to create your perfect escape. 
You can therefore count on Audley Travel to recommend the best Tango dancing in town and the top places to spot a polar bear!
Unfortunately, the only thing Audley Travel won't be able to provide is fast-tracked immigration to your dream destination outside of the EU, so you will inevitably have to return to Brexit reality eventually. However, it will be the best intermission possible from picturing Boris stuck on a zipline and Theresa's robot dance. At least our holiday is in safe hands even if our country isn't.
So from everyone here at Selective Recruitment, to everyone at Audley Travel WE SALUTE YOU!